Travel through time by train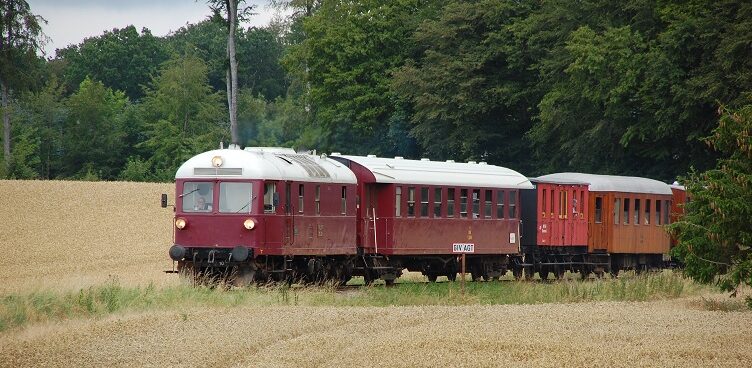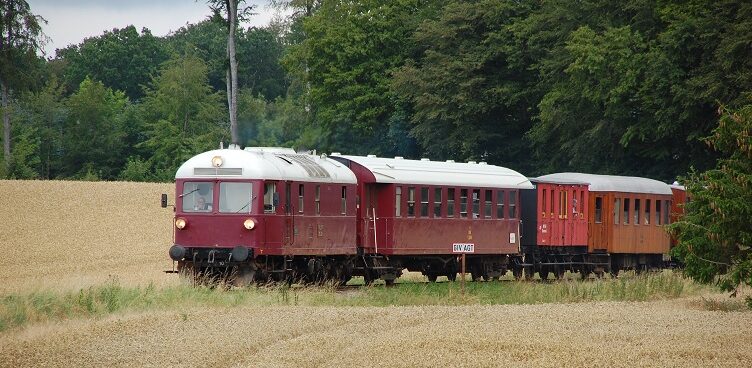 Experience what it was like to travel by train in the 1950's with Syd Fynenske Veteranjernbane.
The trip from Fåborg to Korinth takes 30 mins and after half an hour in Korinth the train returns to Fåborg.
The train travels gracefully in the picturesque Funen landscape cutting through meadows and woods. Several times it is possible to catch a glimpse of  the archipelago south of Funen. Tea, coffee, ice cream etc. can be bought from a kiosk in the station building at Korinth.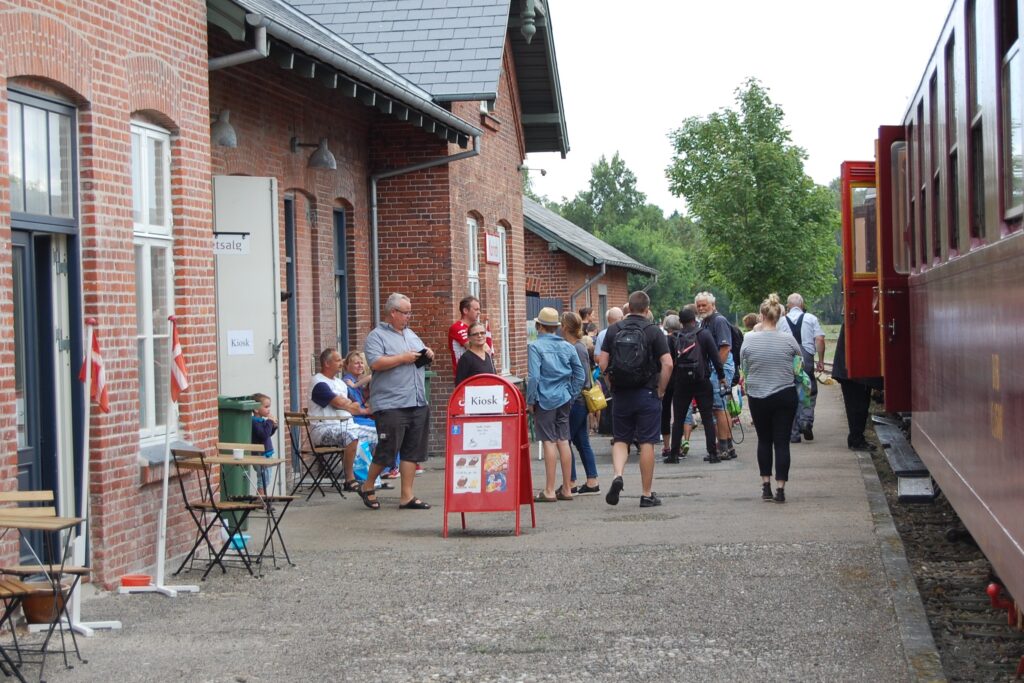 Here are also info posters explaining more about the line between Fåborg and Ringe together with a playground, fitness area, a covered eating shelter, toilet and disabled access.
After Korinth the now decommissioned track continues as a cycle track, bridle path and footpath to Ringe.