Who are Syd Fyenske Veteranjernbane
Syd Fyenske Veteranjernbane (SFvJ) is an association that operates vintage trains on the railway between Faaborg and Korinth on the south of Funen i Denmark. The association is run on a voluntary and unpaid basis of the association's members. The association is located in Syd Fyenske Jernbaners old draw facility in Faaborg.
It is one of our goals to lead old locomotives and wagons to their original appearance and use them in SFvJ train. SFvJ ticket revenue goes to this work.
SFvJ train represents the Danish railway history from the 1950s. We can present a train with older cars and vans built in teak, or a more "modern" train with great passengerwaggon built in steel. On the train there will often be inserted a waggon with lift for wheelchair users.
The railway between Faaborg and Korinth is part of Ringe – Faaborg Railway (RFB), which opened April 1, 1882. Person Traffic on Faaborg-railway was discontinued in 1962, while transporting goods to Faaborg first stopped in 1987. In 1989 SFvJ began driving vintage trains on the entire railway between Faaborg and Ringe, but in 2002 ceased operation on track between Korinth and Ringe. This track is subsequently removed, and the line is now a nature trail.
SFvJ has approximately 100 members, of which 10 to 15 spend a large part of their free time to run trains and keep track, locomotives and wagons maintenance. We are working with the railway, locomotives, waggons etc. every Saturday and Wednesday – all year round.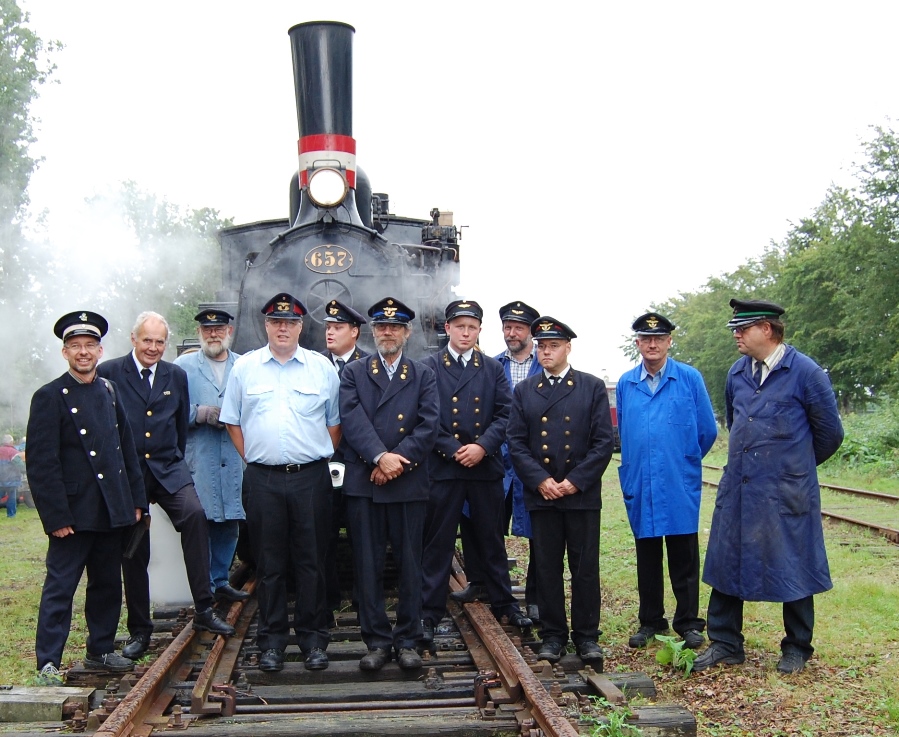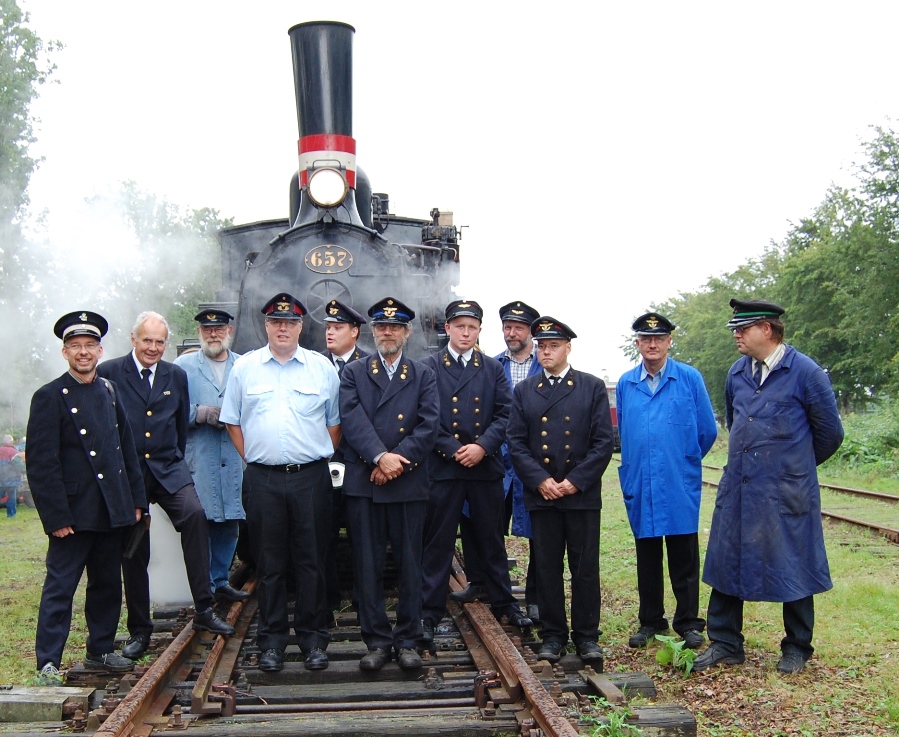 Membership
SFvJ need both active and passive members to support the association's activities. As an active member, it is possible to participate in the association's many activities, including to serve on our many planed and special trains after some training.
A membership of SFvJ also provides access to free transport on the association's trains.
Membership is for the time being DKK 325 annually.
If you want to be a member og just know more, contact us:
Mail: info@sfvj.dk
Follow us at Facebook too.